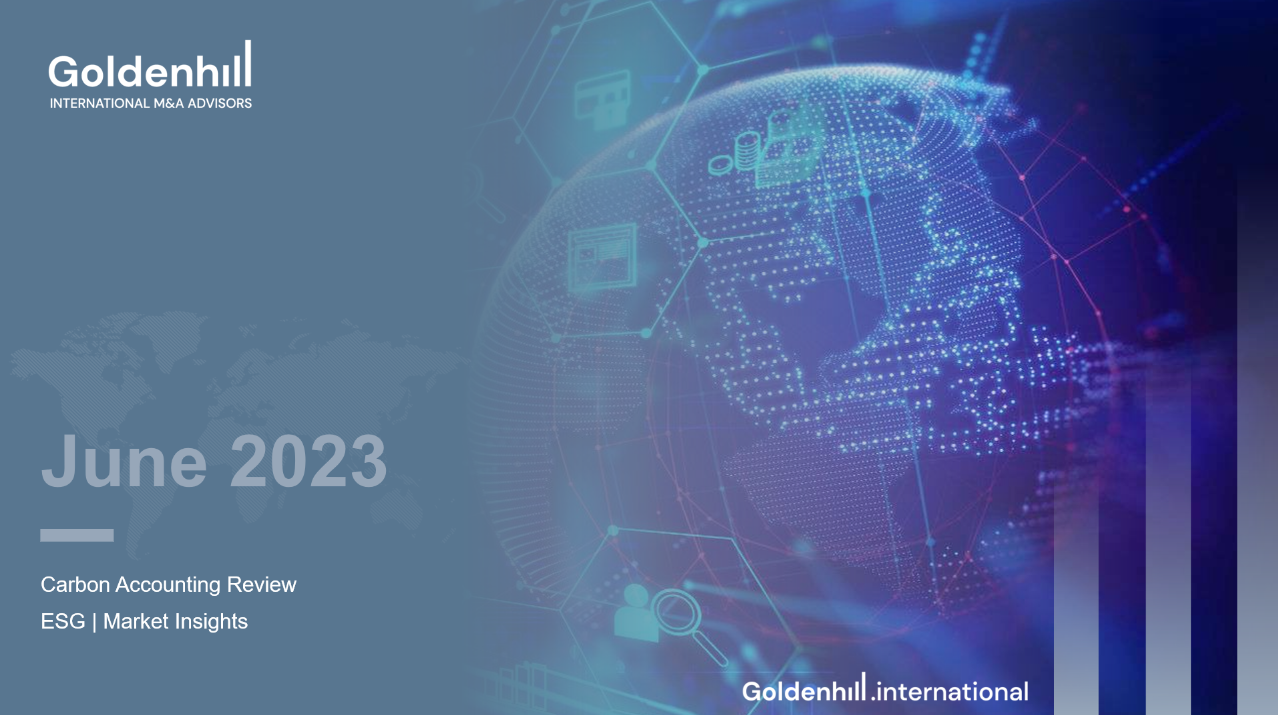 M&A Review
Carbon Accounting Sector
June 2023
What's Inside?
With the increasing focus on environmental sustainability, the ESG Carbon Accounting sector has been gaining traction in recent years.
To successfully hit key net-zero target dates, decarbonisation efforts using carbon accounting management software are considered a key investment area, contributing to growth in the sector.
In our latest report, our specialist M&A advisory team provide an overview of the ESG Carbon Accounting sector, active players in the market, the key market drivers and M&A transactions between Q4 2021 - Q2 2023.
Our report delves deep into this industry and provides you with valuable information to make informed decisions.
Download our report now to gain a competitive edge and stay up-to-date with the latest trends and insights in the ESG Carbon Accounting sector.