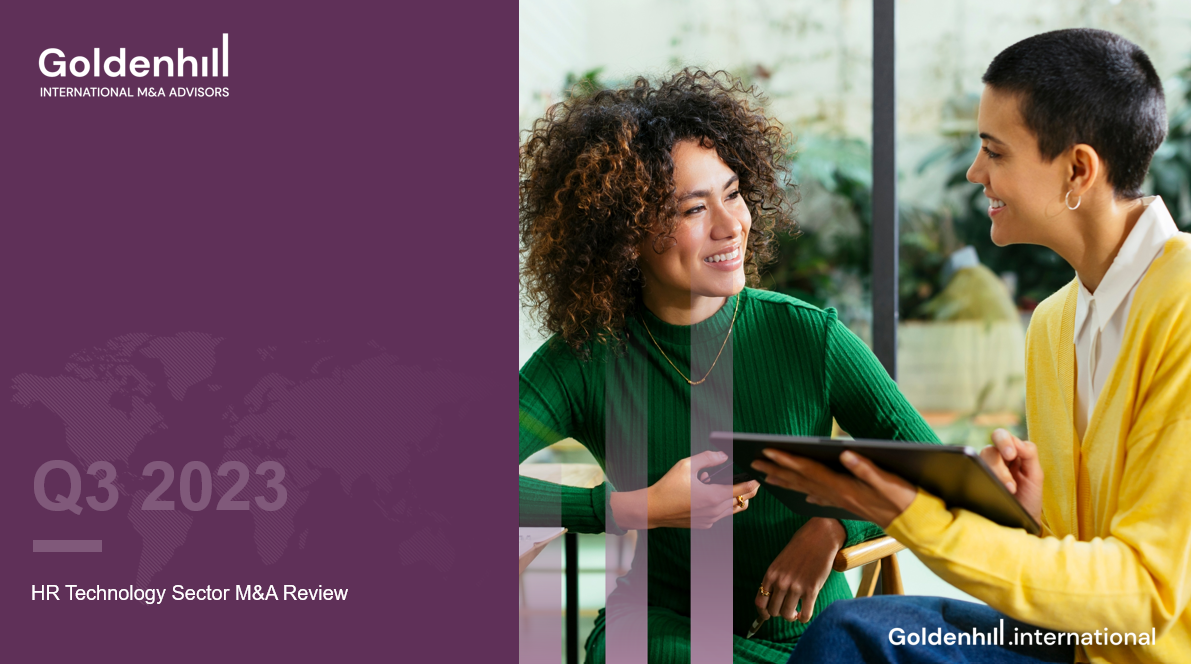 Report
HRTech
M&A Review
Q3 2023
"Recognising the importance of technology in overcoming current challenges, healthcare leaders are focusing on improving workforce management practices and educating and training their employees to increase efficiency."
What's Inside?
In this report, we provide an in-depth overview of the HRTech M&A market, including the most active players, key drivers, and recent transactions in the third quarter of 2023.
In this report, we look at the emerging trends and notable M&A transactions in Financial Technology during the third quarter of 2023.
HRTech used in the Healthcare sector witnessed a meaningful surge this quarter, resulting in 8 companies being acquired.

Overall deal volumes decreased in Q3 vs Q2 2023 with 61 in the current quarter versus 86 in the prior period.

Talent Development is the most active sub-sector, with 41% of total deals reported, followed by Tallent Attraction with 26%.

Download our full report to s

ee the full analysis of the HRTech industry in Q3 2023.