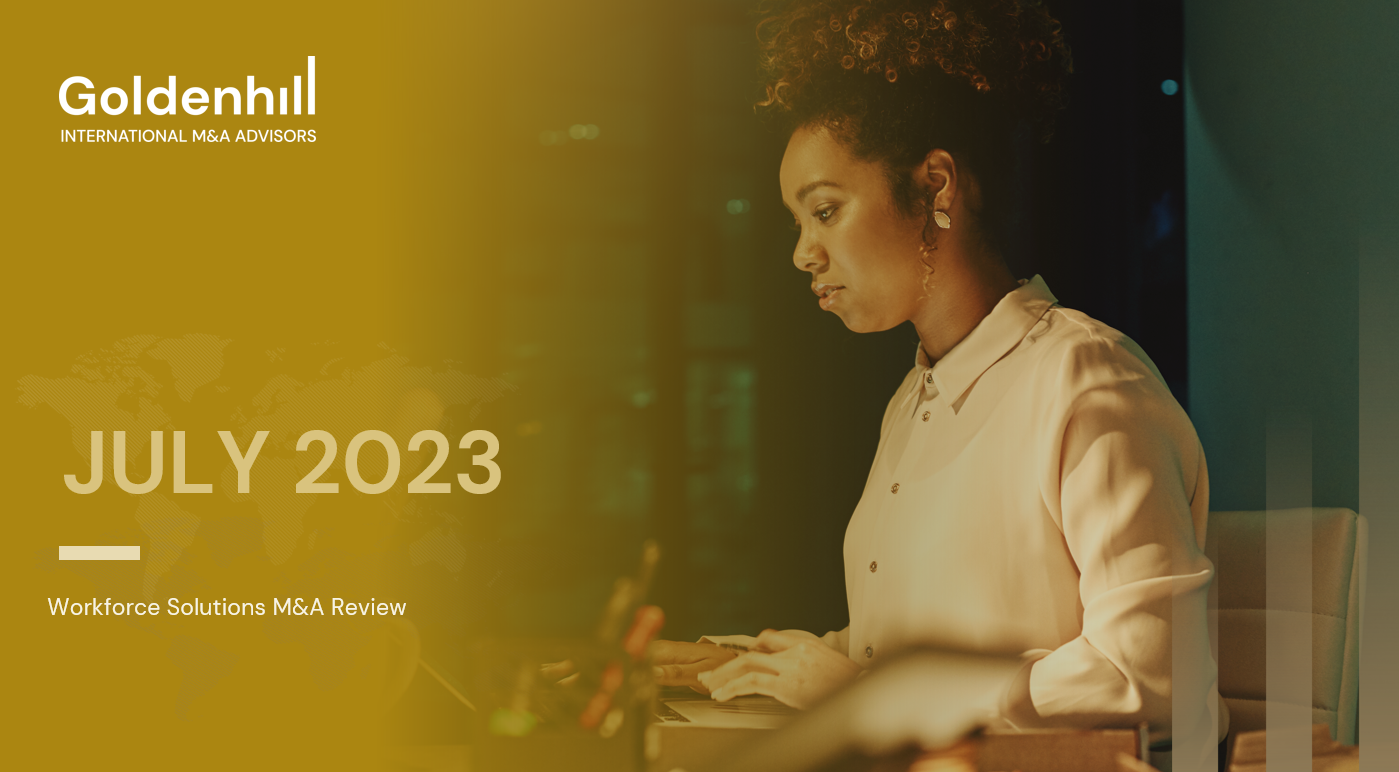 Report
Workforce Solutions
M&A Review
July 2023
What's Inside?
The staffing industry is constantly evolving, with new trends and technologies emerging all the time.
Within the last 18 months, staffing firms increasingly turned their attention to artificial intelligence (AI) and automation to improve their operations and track key metrics, such as time-to-hire, cost-per-hire and retention rates, as well as identifying trends in the job market.
As a result of this, the staffing industry is playing a vital role in connecting employers with the skilled workers they need to drive their business forward.
With companies looking for innovative and effective ways to connect with the right talent, staffing firms are responding by providing more specialised, targeted and tech-enabled services.
This report will provide an in-depth analysis and overview of all workforce solutions M&A transactions between Q1 2021-Q4-2022.